Alberto "Akirant" Quirantes
was born in Madrid in 1970. He was always passionate about sci-fi illustration and, as a child, he began to paint and draw by himself and also learned how to use the airbrush. He was influenced by different artist such as Melvyn Grant, Syd Mead, Frank Frazzeta, Moebius and Derek Riggs. In the late 80's he graduated in graphic design.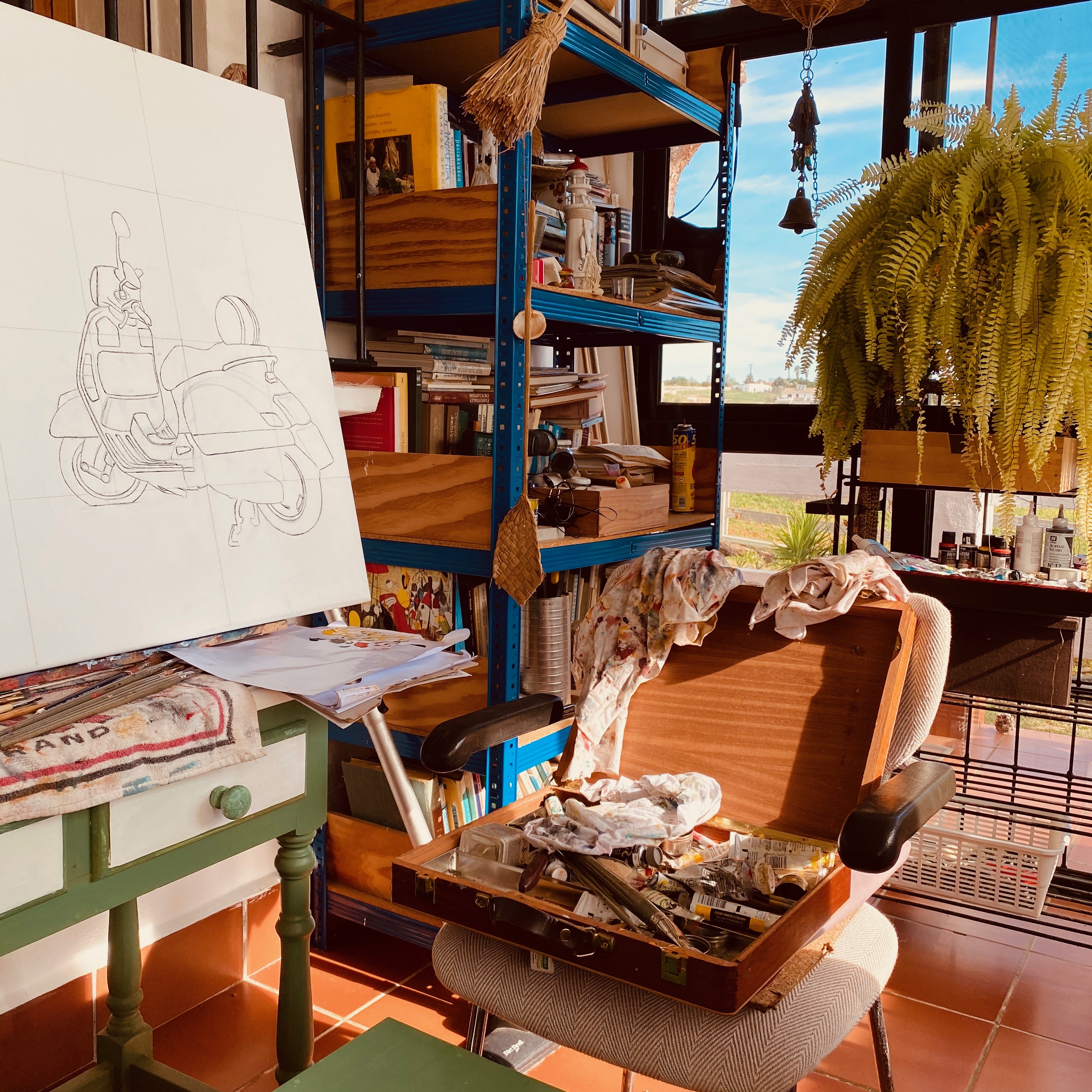 In 1992 he began his career as illustrator working at a newspaper for 4 years. From here he moved on to major advertising agencies such as
Saatchi&Saatchi
or
J. Walter Thompson
as Creative Art Director for more than 20 years.
Over the years he never forgot his true passion and finally decided to leave advertising and go back to working as an illustrator, collaborating with different publications and working as matte-painter for post-production studios.
At this time he started his collaboration with Acme Archives as officially
LucasFilm Licensed Artist
, where his love for natural landscapes came to the forefront.
Another aspect of his graphic career is his collaboration with international metal bands creating album covers for bands like
Iron Maiden,
Blaze Bayley
&
Absolva
(UK), Hekz (UK), Holycide (SP), Hyperion (IT), Scelerata and Seiva Bruta (BR) or Force Majeure (FIN).
In 2019 he moved to Conil de la Frontera where he lives and works with his wife and has launched his own studio
AAAH!
He is also member of the
'Colectivo de Artistas de Conil'.